I've been following the development of the Kabuto Mushi for a while. 2014 hit and now here they are! Once these guys got here, I was really surprised by how many pieces each figure was composed of. The first production release consisted of a clear, reverse (mainly metallic green with metallic brown highlights), pearlescent red, and the standard version, which you'll see here.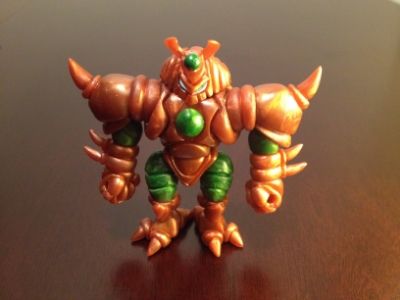 Here he is in all his glory.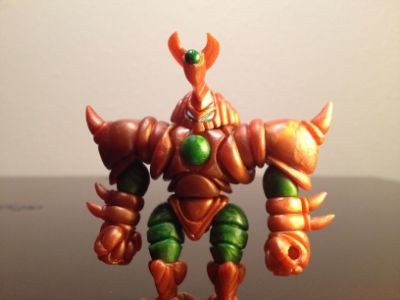 The brown has some swirls in it and it really goes well with the color.
Put 'em up
The extra head can sit on the back as a backpack, much like the armorvor's weapon.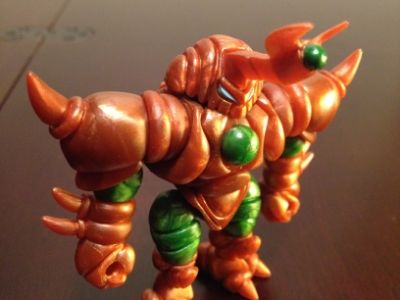 Up close
Heroic Kabuto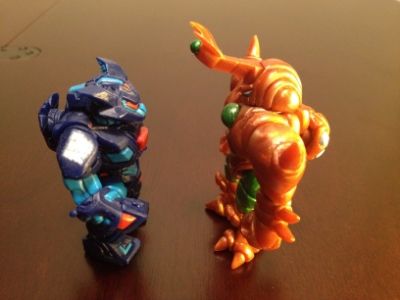 Stand off with an Armorvor. He's slightly bigger than an Armorvor.
And here he is with some other figures. He's got some good height.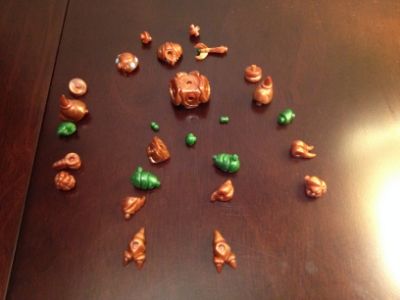 exploded!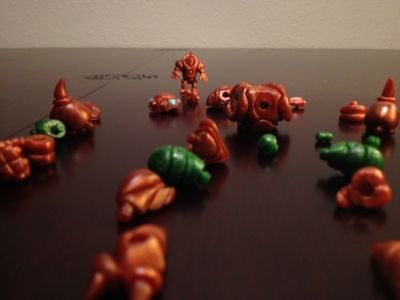 Dad?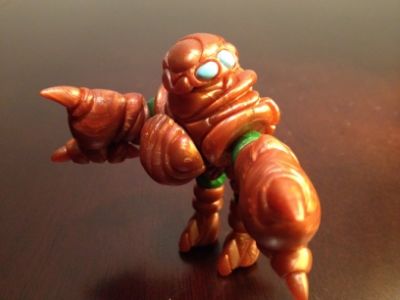 There are SO many ways to assemble this guy. Here is one I fumbled together while taking pictures.
This is one of the builds THEGODBEAST had posted prior to the release. I keep the standard in this configuration. I love this one a lot.
Awe hugs. Here he is with one of the mini-mushi's that were also released the same night. They're actually still in stock at the time of writing this.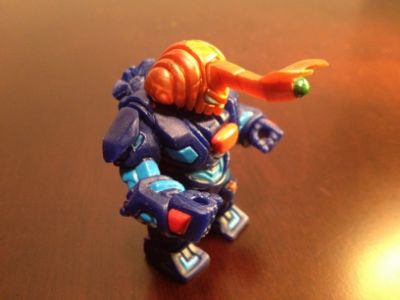 Obviously this is glyo's compatible. Oh man did this guy bring something new to the mix.
Make my day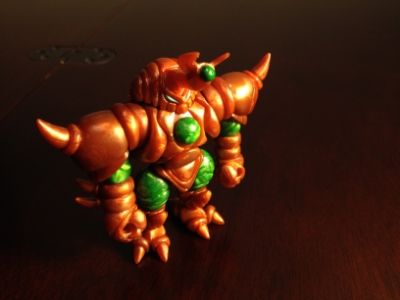 oooooh those colors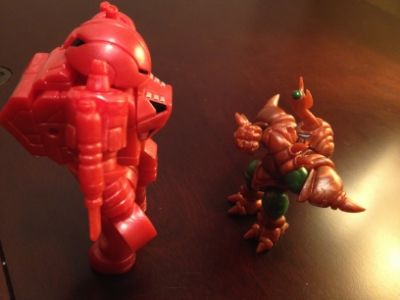 Ah crap.
The alternate head
Spin it around and its got a slightly different look.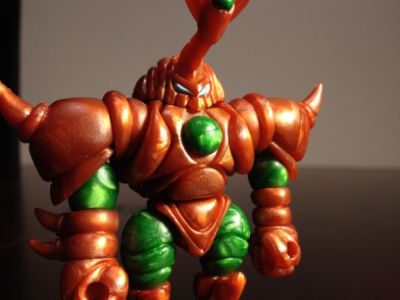 Until next time....