So this is a custom from
Nistuff
from NYCC. If you watch
Vange1us's Youtube channel
, during an interview with Nistuff, Mantube is sitting on the table. This is a one of a kind custom, so I won't be taking it apart. Nistuff has a disclaimer on his website saying these aren't for heavy play, so to keep my ham-hands at bay from scratching the paint, I'm leaving him the way he is. One of the reasons I'm putting Mantube up today is because tonight is an Outlander drop from Nistuff (linked above).
Mantube is made up of a Weaponeer of Monkaa and an Outer space man. There may also be a Glyos part in there or two.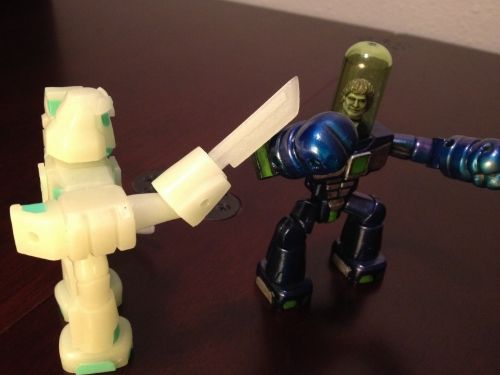 Block with the bracer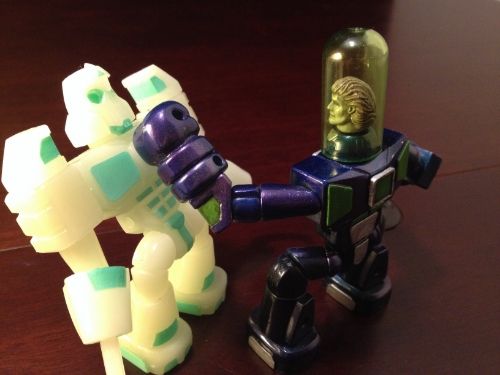 Then smash with the left.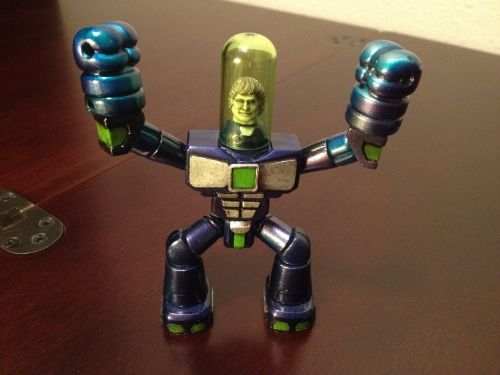 Victory!
Size comparison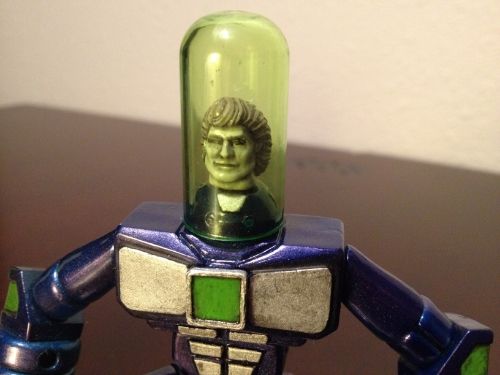 Face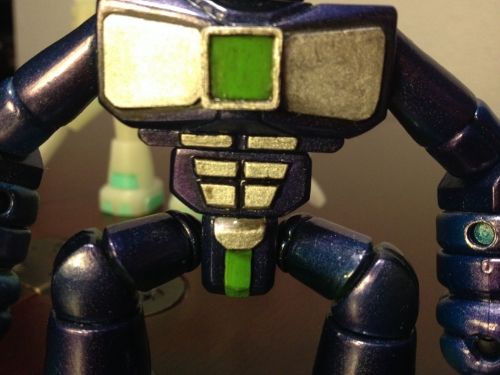 Abs
From the back
Strange light